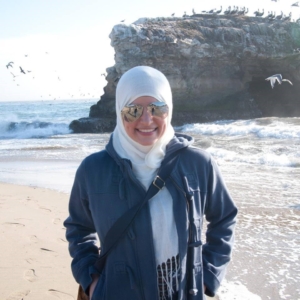 Maryam Amir received her master's in Education from UCLA, where her research focused on the effects of mentorship rooted in Critical Race Theory for urban high school students of color. She holds a bachelor's in Child and Adolescent Development from San Jose State University, where she served as the President of the Muslim Student Association for two consecutive years. Currently, she is pursuing a second bachelor's degree in Islamic Studies through Al Azhar University. Maryam spent a year studying the Arabic language and Qur'an in Cairo, Egypt, and has memorized the Qur'an. She has been presented the Student of the Year award by former California Governor Arnold Schwarzenegger and holds a second degree black belt in Tae Kwon Do. Maryam writes for virtualmosque.com and aljumuah.com and frequently travels to work with different communities on topics related to spiritual connections, social issues and women's studies.
Jabir Tarin is a Bay Area native, a Masters of Arts candidate in Marriage and Family therapy. Prior to his graduate education, Mr. Tarin graduated with a Bachelors degree in Psychology from California State University East Bay in 2013.  Additionally, Jabir is a student of Islamic theology and serves as a Khatib intermittently. Jabir is interested in spiritually integrated therapy and serving his community.  Jabir Tarin currently resides in Hayward, CA.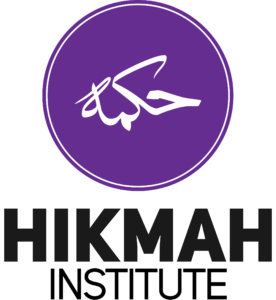 Ustadh Feraidoon Mojadedi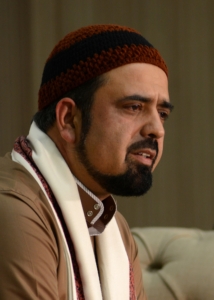 Ustadh Feraidoon Mojadedi is one of the most well-known and respected community leaders, lecturers, and entrepreneurs in the Bay Area – California. He was born in Herat, Afghanistan and immigrated with his family to America during the Russian invasion of Afghanistan in 1985. After graduating from American High School and Chabot College he attended San Francisco State University where he majored in history.
He grew up in a household with a deep love and reverence for poetry. At the age of five he began to memorize poems by Rumi and other great poets. His love of poetry continued to grow and eventually developed into a passion and calling that would allow him to teach regular classes on Rumi throughout California, the U.S., U.K., Canada, Australia, Malaysia, Germany and even as far as Konya, Turkey, where Mawlana Rumi is laid to rest. The nuances of the Farsi language, in which he is fluent, allows him the unique ability to bring Rumi's poetry to life and to help listeners recognize Rumi's essential message of peace, love, coexistence, and connection with the Divine. He is the author and performer of "Layla & Majnun" play produced by Performing Lines in Perth Australia.
Ustadh Feraidoon spends his free time reading, studying, and lecturing on many topics including Rumi and a wide collection of Farsi poetry, spirituality, and self-development. He currently lives with his wife and two children in Dublin, California.
Shakyh Rami Nsour is a scholar, counselor, public speaker, teacher, and translator of Islamic texts. Spending seven years in Mauritania studying Islamic studies at some of the foremost Islamic colleges, Shaykh Rami received licensure (ijaza) to share his wisdom with students. Further enhancing his extensive study of fiqh, Nsour completed an extraordinary 'in-residence' experience, allowing him to research questions (fatawa) of Islamic faith, law, and practice.
Rami Nsour cofounded the Tayba Foundation, the first organization in the United States to offer a distance-learning program in Islamic Education to incarcerated men and women. Shaykh Rami has extensive experience in curriculum development, specifically in character (akhlaq), and holds a B.A. in Human Development with a focus on Early Childhood. He also obtained an M.A. in Educational Psychology. A resident of the San Francisco Bay Area, he lives with his wife and three children.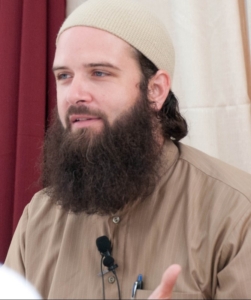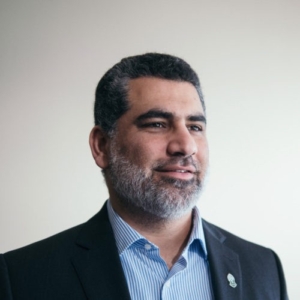 Dr. Ali Ataie has been involved in interfaith activities for over fifteen years. He has been a guest lecturer and guest instructor at several colleges and universities, including Cal Poly State, UC Davis, UC Berkeley, UCLA, Cal State East Bay, and others. He has also engaged in dialogues and debates with a number of Christian scholars on topics ranging from the historicity of the resurrection of Christ (upon whom be peace) and the Prophethood of Muhammad (upon whom
be peace and blessings).
He studied various Islamic sciences with local San Francisco Bay Area scholars. He is a graduate of the Badr Arabic Language Institute in Hadramawt, Yemen, and studied at the prestigious Dar al-Mustafa, also in Hadramawt, under some of the most eminent scholars in the world. He holds a Master's Degree in Biblical Studies from the Graduate Theological Union in Berkeley (Oct. 2011), with emphasis upon the New Testament (he is the first Muslim eminarian in the over 150 year history of the school to earn this degree). He is certified in Arabic, Hebrew, and Biblical Greek, and is fluent in Farsi. He also holds a Ph.D. in Islamic Biblical Hermeneutics from the GTU (Oct. 2016) and is a professor of Arabic, Qur'an, and Comparative Theologies at Zaytuna College, the first accredited Muslim College in North America.
Hosai Mojaddidi is the co-founder of Mental Health 4 Muslims. She has been actively involved with Muslim community in the San Francisco Bay Area and the southern California community for nearly 15 years.  Working for several non-profit organizations in various capacities as well as a Qur'an teacher and lecturer over the years has afforded her the wonderful opportunity to meet thousands of Muslims from different backgrounds and in the process develop many deep and lasting relationships both personally and professionally.  She has also been able to gauge the mental health issues of the larger community firsthand by serving as a private mediator, advisor and mentor to many.  She co-founded MH4M with Dr. Nafisa Sekandari because she is passionate about providing a unique and tailored approach to mental health support and recognizes the desperate need for such a service in the Muslim community.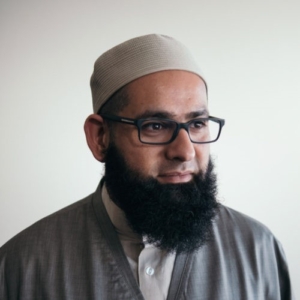 Imam Tahir Anwar is an American Muslim scholar and preacher. Born in London, England, he has lived in the San Francisco Bay Area since 1983. After completing his religious studies, Imam Tahir has served the Bay Area Muslim community since 2000. In addition, he is the founding board member of Averroes High School, the Bay Area's first Muslim high school. He is currently the chairman of the board of NISA, North-American Islamic Shelter for the Abused, an organization that works towards alleviating issues related to domestic violence. He has a passion for community service. He served on the Human Rights Commission for the City of San Jose for over 5 years and on the Human Relations Commission for the County of Santa Clara for one year. He also leads a group for Hajj each year.